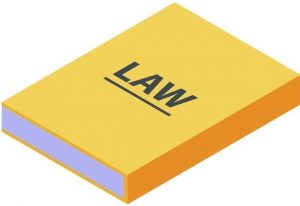 The 2022 legislative session has ended in Georgia. Here are a few state and federal legislative items impacting, or potentially impacting, community associations:
The COVID-19 Pandemic Business Safety Act, O.C.G.A. §§ 51-16-1 –51-16-5, is set to expire after July 14, 2022. As most probably, remember, this is the statute that provided immunity from liability claims regarding COVID-19 for community associations and other specified entities. The immunity was invoked by placing conspicuous signage at the entrance of common areas that strictly complied with the statutory requirements. At this time, there is no indication that the protections afforded by the COVID-19 Pandemic Business Safety Act are going to be extended.
House Bill 1271. On February 28, 2022, the Georgia House of Representatives passed House Bill 1271, which would prohibit covenants for a planned subdivision and property owners' association which infringe upon a lot owner's right to display the United States and Georgia flags. This proposed legislation was read and referred to committee in the Senate before the legislative session ended. If it eventually becomes law, it will essentially solidify, on the state level, the federal Freedom to Display the American Flag Act of 2005. The primary difference is that HB 1271 adds the Georgia flag to the mix.
The third piece of legislation was proposed on April 18, 2022, in the U.S. House of Representatives. Specifically, two U.S. Reps from Florida introduced the Securing Access to Finance Exterior Repairs ("SAFER") in Condos Act. This proposed legislation is in direct response to the Champlain Towers South collapse in Surfside, Florida on June 24, 2021. In sum, the SAFER in Condos Act would, among other things, allow condominium owners to finance critical building repairs with loans backed by the Federal Housing Administration ("FHA"). The proposed legislation is in its first stage of the process, so it will be an interesting item for everyone to keep an eye on.