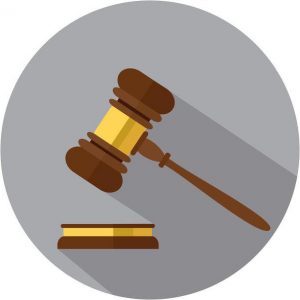 On September 4, 2020, the Centers for Disease Control and Prevention ("CDC") issued a Federal Agency Order entitled Temporary Halt in Residential Evictions to Prevent the Further Spread of COVID-19 ("CDC Order"). As the name suggests, the primary purpose of the CDC Order was to prevent landlords from evicting certain qualified tenants during the COVID-19 pandemic. The CDC Order was originally set to expire on December 31, 2020, but it was extended multiple times as the threat from COVID-19 lingered on.
After the most recent extension, which was set to run through October 3, 2021, a group of landlords and real estate organizations from Alabama and Georgia challenged the CDC's underlying authority for the eviction moratorium. In a split decision released on August 26, 2021, the U.S. Supreme Court agreed with the petitioners, holding that the CDC did not have the power to issue the ban. The Court further opined that "[i]t is up to Congress, not the CDC, to decide whether the public interest merits further action here."
What does this mean for community associations?
Although community associations usually do not evict tenants directly, the end of the moratorium may have an impact in other ways. For example, some governing documents allow an association to demand that an owner/landlord evict a tenant. But now that the CDC Order is no longer enforceable, the owner/landlord cannot object based on the moratorium. Another possible impact could be with institutional lenders. For example, a lender may have foreclosed on a property back in 2020, but the borrower remained in the home. The association may want the borrower out (e.g., due to covenant violations), but the lender was not able to proceed with the eviction. As of August 26, 2021, however, this would no longer be the case.
Regardless of the situation, the U.S. Supreme Court's decision is final. This means community associations can once again apply pressure for an owner/landlord to proceed with an eviction (presuming the basis is reasonably justified and/or appropriate under its governing documents). Keep in mind, however, with the moratorium in place for about a year, the court systems will likely be backlogged with evictions for a long time.