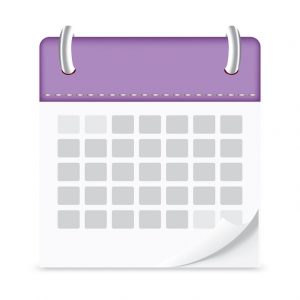 As we gladly bid farewell to 2020, the harsh reality is that many of this year's issues may stick around for part of 2021. Therefore, to ensure your community association remains vigilant into the New Year, here are some of the things we learned from 2020:
Everyone gained a deeper understanding of the term "essential." Throughout the summer months, as the pandemic continued, many community associations were hesitant to allow access to "non-essential" common areas. Guidance from Governor Kemp, the Centers for Disease Control and Prevention ("CDC"), and the Georgia Department of Public Health helped community associations decide what reasonable measures to take. There is a good chance that policies like social distancing, wearing masks, enhanced cleaning, etc. will remain necessary for a good part of 2021. Boards and property managers should keep a lookout for additional/revised guidelines as we go into 2021.
The Georgia Legislature passed SB 359, which protected certain business entities, including community associations, from COVID-19 liability. The new law required the specific signage to be placed at an entity's entrance(s). For community associations, it was generally decided that the signage would be necessary for entrances to the common areas (e.g., to the pool, clubhouse, lobby, fitness center, etc.).
Another headache for many community associations has been navigating annual meetings and board elections. The overwhelming solution has been the virtual meeting. Programs like Zoom and Teams have helped boards and property managers meet without taking significant health risks. At this time, we are still encouraging associations to meet virtually and take action without a meeting, if permitted by the governing documents. Keep in mind that not all communities have the same procedures, so it is important to consult your association's attorney if you have any questions or concerns.
Foreclosures and evictions have also been an area of concern in 2020. As of December, many Metro-Atlanta counties are coming back "online" with these procedures. Please note, however, the CDC Eviction Moratorium that was scheduled to expire on December 31, 2020, has been extended to January 31, 2021. However, it appears most counties will continue to allow dispossessory actions to proceed, presuming the tenant does not qualify under the CDC protections.
As a reminder, there are a few changes coming to the Georgia Condominium Act and Property Owners Act effective January 1, 2021. The insurance coverage provisions of the Georgia Condominium Act, O.C.G.A. § 44-3-107, will receive an addition which does two things: (1) it requires condominium associations and unit owners to disclose to each other when water damage or water peril insurance is carried; and (2) it confirms that condominium associations are not required to obtain insurance related to water damage or water perils. And finally, the leasing restrictions of the Georgia Property Owners' Association Act ("POA") will add language to O.C.G.A. § 44-3-226(a) that grandfathers those owners who are currently leasing their lots when the POA community amends its governing documents to restrict leasing after December 31, 2020. Please not that this only affects those associations submitted to the POA.
In sum, 2020 was unprecedented for everyone, including Georgia's community associations. And even though there appears to be light at the end of the tunnel, boards and property managers need to remember what we learned in 2020 and remain prepared going into 2021.