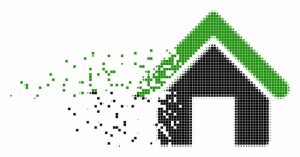 There are a number of things that Georgia community associations need to do each year, regardless of whether it is a condominium association, a homeowners association, or even a commercial owners' association. However, one of the more important tasks is commonly overlooked.
Every year, each community association, as a nonprofit corporation, must file its annual registration with the Georgia Secretary of State, pursuant to O.C.G.A. § 14-3-1622. Failure to file the annual registration (and pay the administrative fee) puts the association at risk of being administratively dissolved. If the association is administratively dissolved, it continues to have a "corporate existence" but it cannot "carry on any business except that necessary to wind up and liquidate its business and affairs" (see O.C.G.A. § 14-3-1421(c)). Such a dissolution becomes permanent if the association is not reinstated within five (5) years after the administrative dissolution.
If the association is reinstated during that five-year time period, the reinstatement relates back to the date of the administrative dissolution. The association would then be able to carry on as if the dissolution had never occurred. However, it is very important to understand that if there are actions pending, particularly lawsuits, the status of the association matters.
The Georgia Secretary of State administratively dissolves a number of nonprofit corporations for failure to file registrations each year. In some c as es , community associations are unaware that their association was administratively dissolved, for a variety of reasons. The most common reasons are that the old registration results in the Georgia Secretary of State sending notices to a person who is no longer on the board of directors, no longer lives in the community, or is no longer involved with managing the association.
Regardless, it is a good idea to check the status of your association and bring it up to date, if necessary. The process to reinstate is fairly easy and can be accomplished via the instructions on the Georgia Secretary of State's website. Keep in mind, however, that there are limitations on who can accomplish a reinstatement. If you think you need assistance, be sure to reach out to your property manager and/or association attorney.