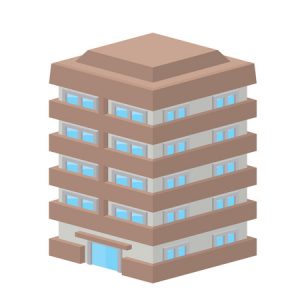 What is FHA Certification and Who Can Apply?
The Federal Housing Administration ("FHA") is a government agency that insures home loans for buyers who may not qualify for a conventional loan. By obtaining an FHA-insured loan, these buyers can more easily qualify for a home loan, make a smaller down payment, and pay less in closing costs. These types of loans are attractive to many first-time home buyers and other buyers who may choose to hold onto available funds, rather than making a sizeable down payment.
Condominiums are unique because unless the condominium as a whole is certified by the FHA, no unit in the condominium will be eligible for an FHA loan. Generally, condominiums must be fully completed, at least one year old and have two or more units to be eligible for FHA certification. Additional eligibility requirements are discussed below. Other planned unit developments (PUDs) such as townhome and single family communities do not need community certification. Approval in these types of communities is provided on a home by home basis, though the state of the community association is certainly considered.
What are the benefits of obtaining FHA certification?
While owners frequently disagree on community-related issues, most agree that their community's priority should be to maintain or increase property values. By obtaining FHA certification, a condominium increases the pool of potential purchasers when a unit goes up for sale. Arguably, competition amongst potential purchasers can lead to higher sale prices and increased unit sales, both of which ultimately increase community unit values. Though condominiums benefit from FHA certification, there is no legal requirement in Georgia or under Federal law that requires a condominium to obtain it.
What are some of the minimum eligibility requirements for FHA certification?
To obtain FHA certification, residential condominiums must meet the following minimum criteria:
The project has been complete for at least one year;
Control of the association has transferred to the owners;
All units have been sold;
Generally, no individual or entity owns more than 10% of the units; Generally, no more than 50% of the total number of units may be encumbered by FHA insured loans;
The association's budget places at least 10% of the association's yearly income into reserves;
No more than 50% of the units are leased; and
No more than 15% of the total units are more than 60 days delinquent;
There are also other requirements relative to insurance, special assessments and pending litigation, with which the association's insurance agent and attorney can assist. The association's certification application must include documentation evidencing all of these items. The certification package is typically completed by the association's attorney or other designated agent. If certification is obtained, it expires after two years and the association must apply for re-certification.
Regardless of whether your condominium association decides to pursue FHA certification, simply ensuring that it meets minimum requirements for approval can reduce the risk owners and the association face. Ultimately, an association cannot be faulted for strongly considering the added benefit FHA certification might bring to its community.